Commonwealth People's Forum, Nov 23-26, 2015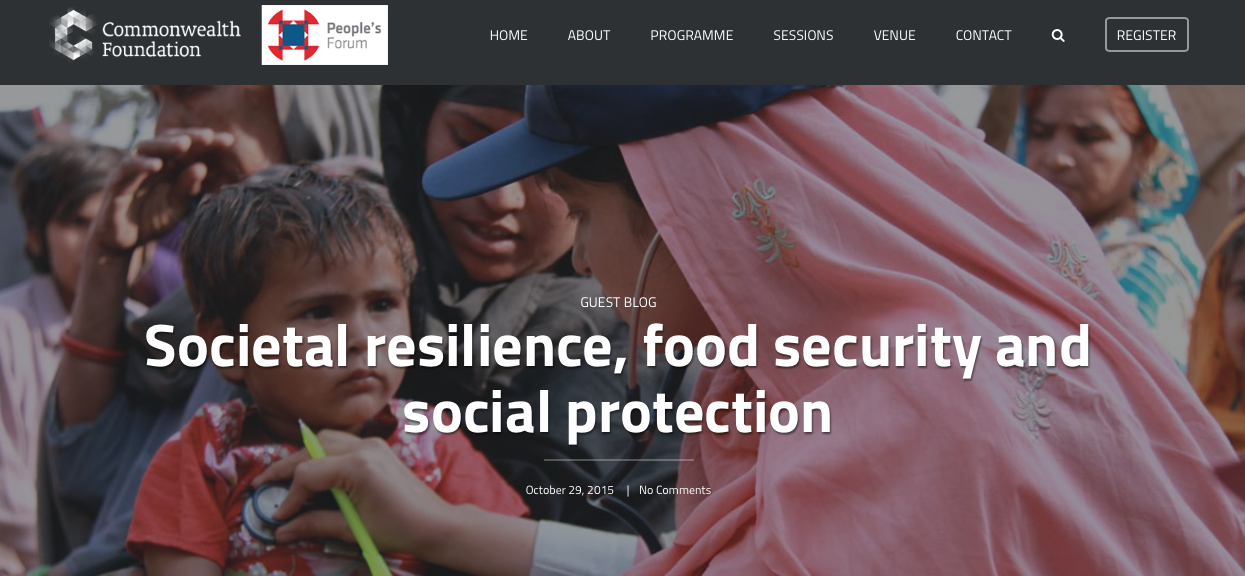 I'm delighted to have been invited to speak at the Commonwealth People's Forum in Malta taking place from November 23-26. This civil society gathering – organized by the Commonwealth Foundation – is a precursor to the Commonwealth Heads of Government Meeting (CHOGM) taking place from November 27-29th. I will be chairing an exciting panel on food challenges as well as speaking at a plenary session on the theme of: Equity and Resilience: Access to critical resources and services for all. I look forward to meeting and interacting with approximately 300 delegates from across the Commonwealth's 53 member states.
As I was invited to contribute a blog entry in advance of the forum, here is the link below to my remarks:
http://cpf.commonwealthfoundation.com/societal-resilience-food-security-and-social-protection/
I welcome your comments!