Trash Can Dreams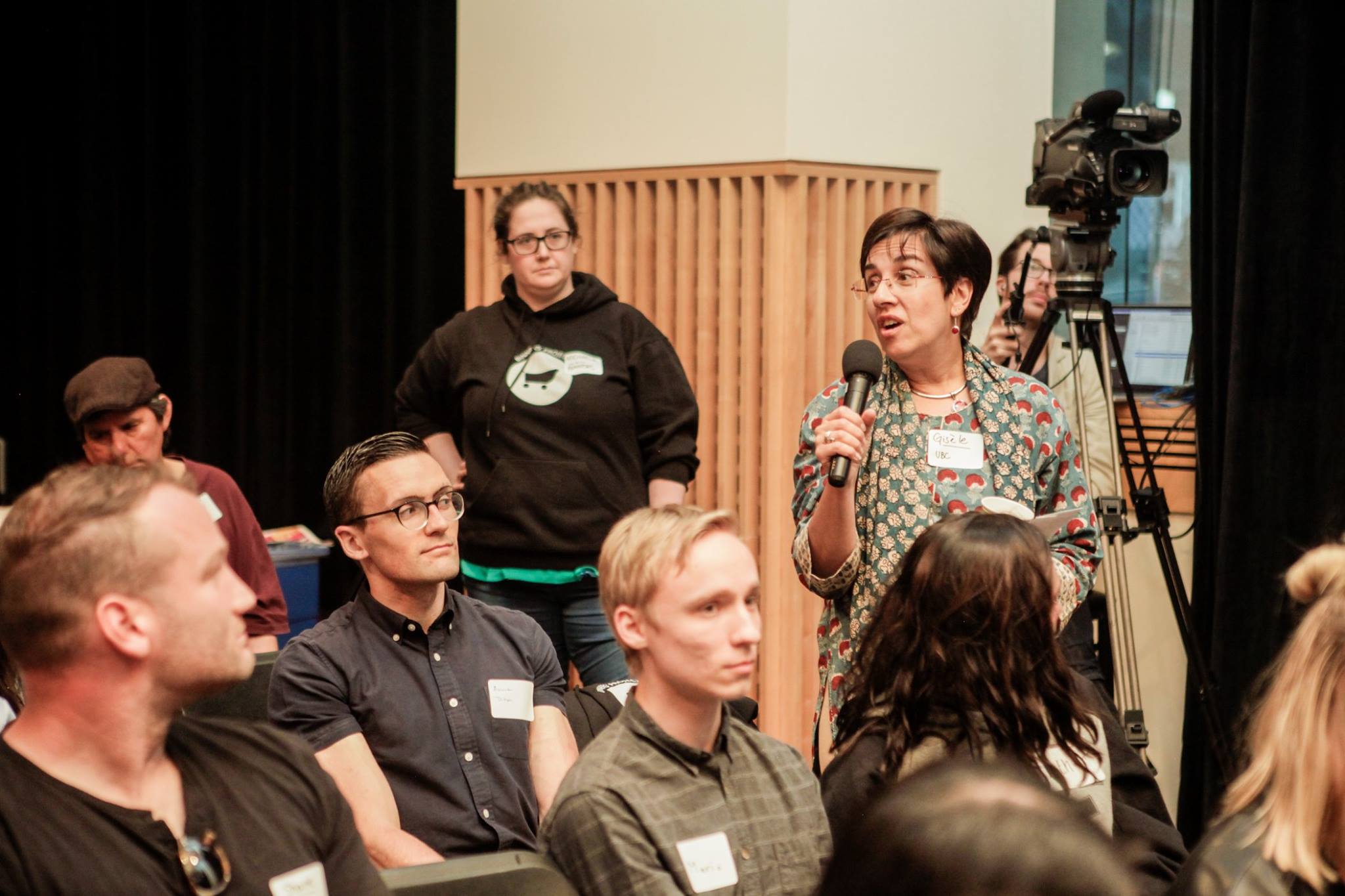 The Coffee Cup Revolution: Vancouver's Downtown East Side, Oct 16th 11am-2pm
For the uninitiated, there's a term in Vancouver English for those who earn a living by sorting through the trash and collecting the valuable recyclables. They're called binners and the expression was coined by Vancouver journalist Bob Sarti in the mid-1990s. I remember hearing about the binners and the establishment of the United We Can bottle and can refund depot on the Downtown East Side at the time. Ken Lyotier was the leader of this movement, which made national headlines as a social enterprise to facilitate income generation in the inner city. It reminded me of some of the small-scale urban livelihoods I had come across in my work in South and Southeast Asia. Informal recycling in particular was extensively documented by Christine Furedy – now retired in Australia after a distinguished career at York University. Professor Furedy was a pioneer in the study of "waste-pickers" and their role in urban solid waste management, particularly in Asia. One of the things she was known for was teaching her classes on garbage dumps. She was an inspiration. Ken indicated to me recently that, when he started organizing his fellow binners in the 1990s, he was unaware that there were similar groups emerging around the world including Wastewise and KKPKP in India, Linis Ganda in the Philippines and the famous cartoñeros in Argentina to name a few.
Upon returning to Vancouver a few years ago after many years with the public service in Ottawa, I was delighted to learn that the binners movement has not only survived but is now thriving, thanks, in part, to progressive policies supporting small-scale livelihoods in the City of Vancouver. I finally visited the new, relocated United We Can depot last year and also learned that Ken Lyotier – whose work has been recognized through many awards, including an honorary doctorate – started a complementary group called the Binners' Project, now led by a dynamic young lawyer from France named Anna Godefroy. I had the pleasure of attending their first public meeting in April of this year. One of Binners' Project's causes celèbres, is to get mandatory deposits put on disposable coffee cups. Though recyclable, many of these cups go into the landfill unnecessarily. Not only would a deposit incentivize recycling generally, it would provide an income to binners – the unsung heroes of urban solid waste management.
I'll be attending the upcoming Coffee Cup Revolution gathering at Victory Square, 200 West Hastings Street, on Monday, October 16th from 11am to 1pm. I hope to see many of you there! And, like the song written by Elton John and Bernie Taupin goes:
Until you've seen, this trash can dream come true
You stand at the edge, while people run you through
And I thank the Lord, there's people out there like you
Thank you / Merci Ken, Anna and all the binners for your courage and commitment!